What's Going On At Protec…
Here is all of the Latest news, including professional signings and players Currently having football trials at clubs after joining Protec Football Academy, Read the success stories below and If  YOU apply to have a successful FREE Football Trial with us, these are some of the things you can expect take part in.
Protec have made an immediate impact in china at a football summit held in bejing and chinquong, 80 coaches were expected to turn up to listen to protec coach Dan Edwards speak at the summit on the Protec philosophy of coaching and the success that we have had in the uk with professional signings, instead […]
Read more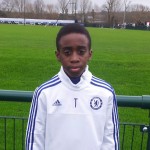 Protec Player Basilio Reino has secured a six week trial period with Chelsea after two successful games for the blues u11 and 12 Academy squads.  Basilio started his training on our soccer schools programme and quickly progressed into the Protec Advanced player programme where he was spotted in training at our Hertfordshire centre by Everton, […]
Read more
Under seven protec player salifo sidebe has secured a six week trial with West Ham Academy.  the young talented seven year old has been with protec for the past year and has made significant progress in our advanced programme  playing games with our under seven and eight year old squads. If you have what […]
Read more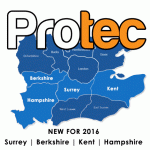 Established in 1995 by football professional Pete Edwards, Protec has become a leading provider of football development for players between the ages of 5 and 15 years of age. Protec has quickly gained a reputation for being able to identify talented youngsters through the high quality coaching and educational programmes provided at their numerous development […]
Read more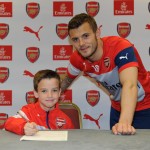 U8 star Ryan Walsh pictured here with England and Arsenal midfielder Jack Wilshire has played ten games for Arsenal Academy after a successful trial period and has now signed for Arsenal Academy u8 Squad! During these games, Ryan has scored a number of goals and assisted his team mates in many others. He has played […]
Read more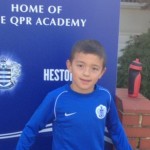 Protec u8 Alfie Aker has been signed by Queens park Rangers Academy, Alfie who has spent the last two years at Protec,s  Hertfordshire centre impressed in recent trials and has signed for the u8 squad Do you have what it takes if so we want to hear from you today!
Read more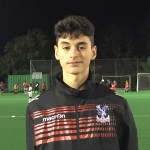 Under 14 Protec player Klaudie Lolas has signed a two year contract with Premier league club Crystal Palace. Klaudie attended our protec Development and advanced centre in Hertfordshire where he worked hard on his game during the 2015 season resulting in trials at Reading and Crystal Palace.  He has been playing in all games and […]
Read more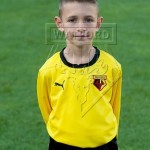 Under Ten  Pilip Kastrati who spent over a year in our Protec Advanced centre in Hertfordshire has signed for Watford F.C. Academy Under 10 Squad.  Pilip who showed exceptional talent as an eight year old worked hard at his game which eventually paid dividends  for the Hertfordshire youth player. During his time with us pilip […]
Read more
Under 15 Protec player Ruben Carvalho is Trialing at Liverpool F.C Academy. Ruben (Pictured) joined Protec three months ago and has  been recommended by our head coach Pete Edwards for trial at Liverpool Academy after showing impressive skill and ability in training and games at our Hertfordshire centre, he will also be attending trials at […]
Read more
Four protec players have been selected to trial at two top London premiership clubs after impressing scouts present at recent training sessions and games at protec Academy on Friday evenings. Two players from our u15 age group will be starting trials at crystal palace and two of our younger players at age group u7  will […]
Read more